Our friends over at DaCapo Audio tipped us about this exciting news from Japan. We decoded the Japanese press release from phono stylus (and recently, phono cartridge) manufacturer JICO and found more than a few newsworthy items. Among those, the news of A remake of Shure's iconic M44 cartridge definitely made us turn our heads.
It has only been a few years since Shure decided to bring all production of phono cartridges and styli to an end. Now the very well known Japan-based manufacturer JICO, until now mainly known for their superb aftermarket styli, is bringing it back.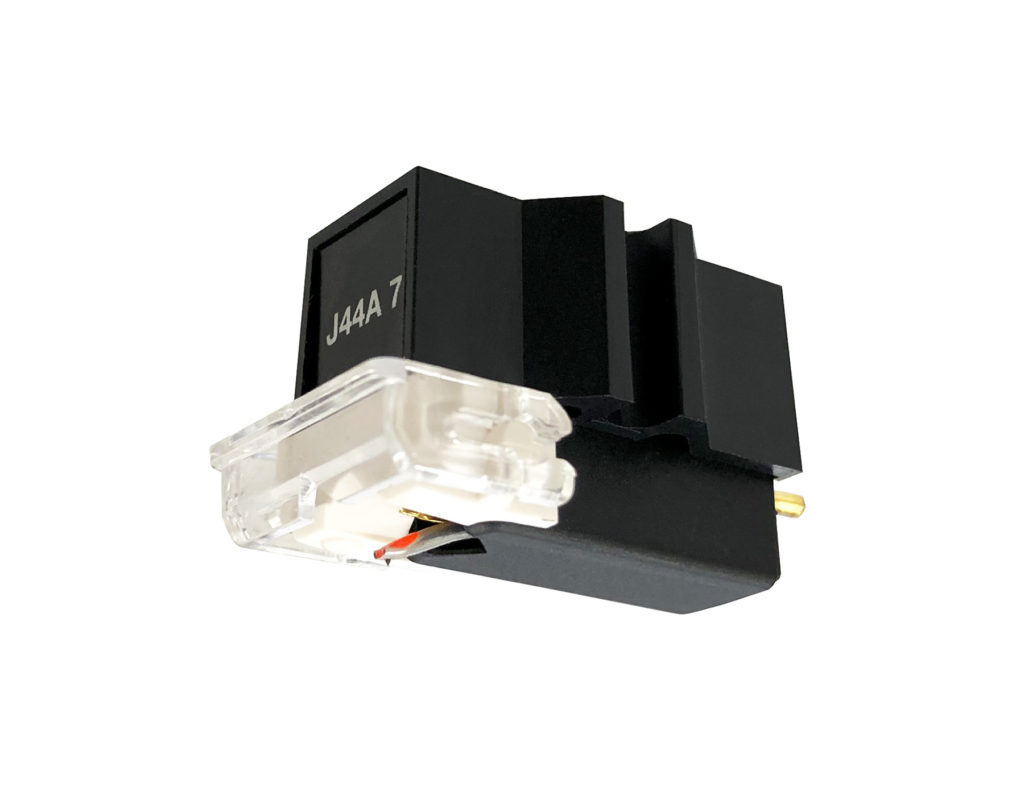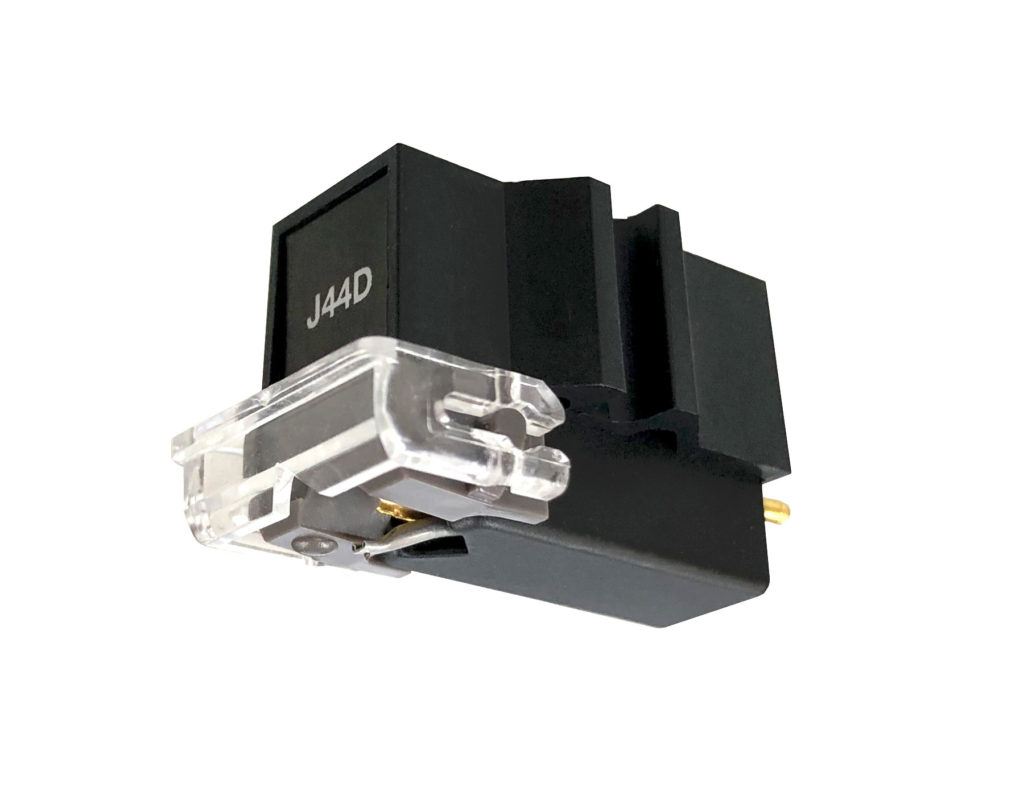 Yes, in 2021 they will bring two models of the iconic M44 phono cartridge to market. Not replicas, but JICO's own take on the M44 compatible with all existing Shure stylus assemblies and aftermarket needles. The JICO J44A-7 will correspond to the low compliance Shure M44-7 and the JICO J44D to the high compliance Shure M44G. JICO has been very particular about recreating the original M44 series and its unique sound signature. The thorough reverse engineering effort also ensures specifications identical to those of the original products:
| | | |
| --- | --- | --- |
| | JICO J44A-7 | JICO J44D |
| Color | White | Gray |
| Stereo output | 9.5mV | 6.2mV |
| Stylus profile | 0.0007'' Spherical | 0.0006'' Spherical |
| Frequency response | 20Hz to 20kHz | 20Hz to 20kHz |
| Tracking force | 1g - 3g | 0.75g - 1.5g |
| Typical tracking force | 3g | 1.5g |
| Optimum load | 47kOhm, 400-500pF | 47kOhm, 400-500pF |
| Inductance | 720mH | 720mH |
| Channel separation | 20dB at 1kHz | 20dB at 1kHz |
It seems the new category of JICO original products will be brought to market under a new "Custom Shop Products by JICO" brand. The JICO press release also presented a visual identity in the form of a logo for this product category.

In addition to the preliminary information given in the press release we had the chance to ask Kim Christiansen from DaCapo Audio, a European reseller of JICO products, a few questions about this exciting news:
Kim, you sell JICO products to customers all over Europe. Were you yourself surprised about this news coming from JICO?
Both yes and no. N44 type replacements for the Shure M44 cartridge are by far the best selling needles in our shop - even here in Europe. So in that sense, I can see why this is a natural direction for JICO. In addition JICO introduced their Seto Hori High-output MC Cartridge only a few years ago. It was their first cartridge - not counting the limited edition SAS-MM1 - and it was very well received by reviewers everywhere. So naturally we were expecting JICO to continue explorations down that path.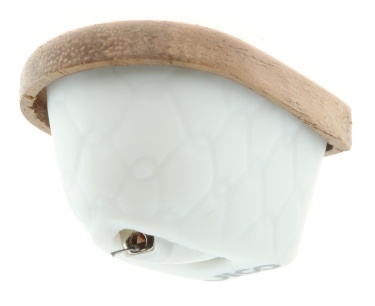 From a business perspective, if you see high demand for the needle why not make the cartridge body more widely available? Especially when you have the necessary skills as JICO already proved. The demand for the original cartridge far exceeds the current second-hand and NOS availability. And this is not only the case for Shure but many popular cartridge brands.
Who do you think will buy a cartridge like this? Who are the customers?
You know, it's funny because the M44 really has a wide reach. It was released as a Hifi cartridge and during the 70s it also became very popular among DJs. JICO still manufactures their replacement N44 needles both for HiFi use with the normal low tracking force and for professional use with a DJ friendly higher tracking force. I think the J44 cartridge will be widely popular among both HiFi and Pro users seeking the warm pleasant 44 sound.
When can we expect the J44 to hit store shelves?
This is a 2021 product release but, unfortunately, I cannot come any closer to this now
What does JICO stand for to you?
Now with the latest developments from JICO I may have to revise my perception. But I think that many phono enthusiasts will agree that JICO not only stands for superb aftermarket styli but also further development of popular needles. With JICO's SAS and neoSAS styli you can often take a cartridge well beyond levels achievable with even the best original needles.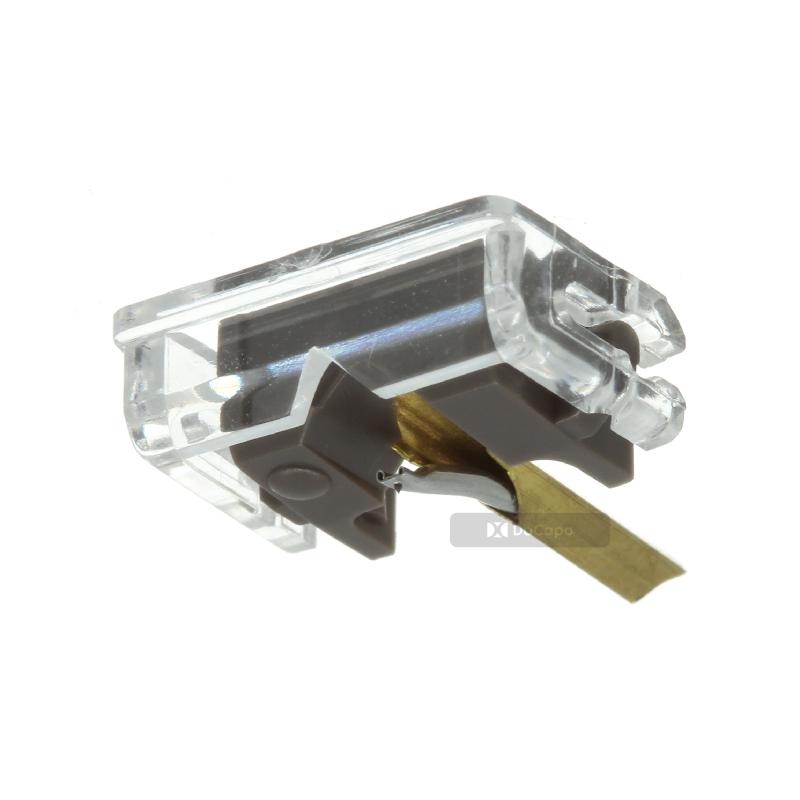 We see customers buy an original NOS cartridge with a fine original stylus and then add a JICO SAS/neoSAS to the order. As an example, we are now down to the very last NOS Philips GP412 mkII cartridges and often a JICO SAS on Boron GP400 II stylus went with that.
It seems JICO is undergoing tremendous development these years. From your side of the table, what do you see?
Indeed, you are right. A lot of things are going on. Until recently if you wanted a JICO needle chances were you had to import it yourself from Japan. It could be quite expensive before you cleared customs and paid the duties. And the shipping costs! phew, it all added up, but still many felt the product was well worth the effort, the money, and the wait.
Now JICO has resellers in many places. Our shop has around 100 different JICO styli in stock and that number will reach 200 by the end of year. We can deliver them anywhere in Europe from day to day and we do so. This of course makes JICO much more available to customers who want their products without the hassle. And when JICO is available to customers, customers are available to JICO and then the wheels can really start to turn.
Finally, Kim, We are curious how business is affected by the unfortunate Covid-19 situation. Are customers being cautious about spending money on cartridges and needles?
No, actually the opposite is true. I believe money is spent more on the near and dear these days. That of course includes Hifi.
What affected us the most was that international postal service got slower. We track everything we ship to customers and noticed that shipping times increased by a lot. We had to do something about that.
We searched for an alternative and now we deliver the majority of our packages next business day to even the furthest countries of Europe with premium DHL express courier service.
All in all I'd say we managed to steer through Covid-19 so far and it seems JICO does as well.
Thank you very much for your time and your insights, Kim.
Thank you for your interest.
Further Resources
Press release on jico-stylus.com

Shure N44 replacements from DaCapo Audio



Share article