Denmark is a small country with a strong tradition in electroacoustics. Many talented manufacturers of both speakers and microphones can almost track their legacy all the way back to H. C. Ørsted, who discovered electromagnetism in 1820, or at least to Peter L. Jensen who developed the first dynamic loudspeaker in 1915. Being both Danish and acutely interested in HiFi loudspeakers we have decided to get out of the office and visit some of the current champions of the Danish loudspeaker tradition. Our first invitation came from System Audio that has been producing award winning speakers for nearly four decades under the direction of founder Ole Withhøft. Thus, at the beginning of January 2020 two of us headed to Roskilde to meet Ole Witthøft and get a tour of the System Audio headquarters. As you can read in the following it was a pleasant and quite interesting experience.
Who is System Audio and why do we like them so much?
System Audio was founded in 1984 and these days people know them as a multi-award winning loudspeaker company. The idea of developing new loudspeakers was born from Ole's desire to reproduce music exactly (or almost exactly) as it sounds in a real studio. We met the System Audio crew at the Copenhagen High-End show last year and had an opportunity to listen to their wireless speakers. We don't have to say twice that the speakers sounded fabulous, and that we got a little glimpse of Ole's ambition of System Audio being a company with soul.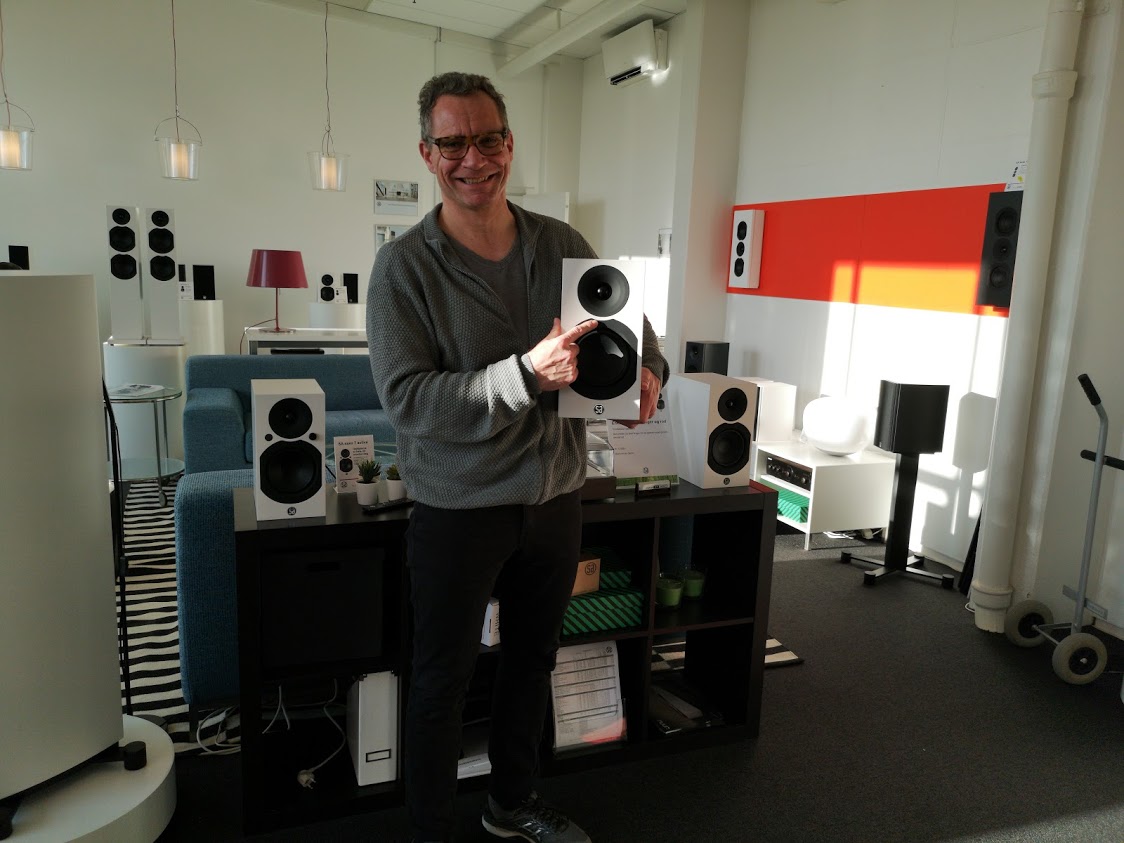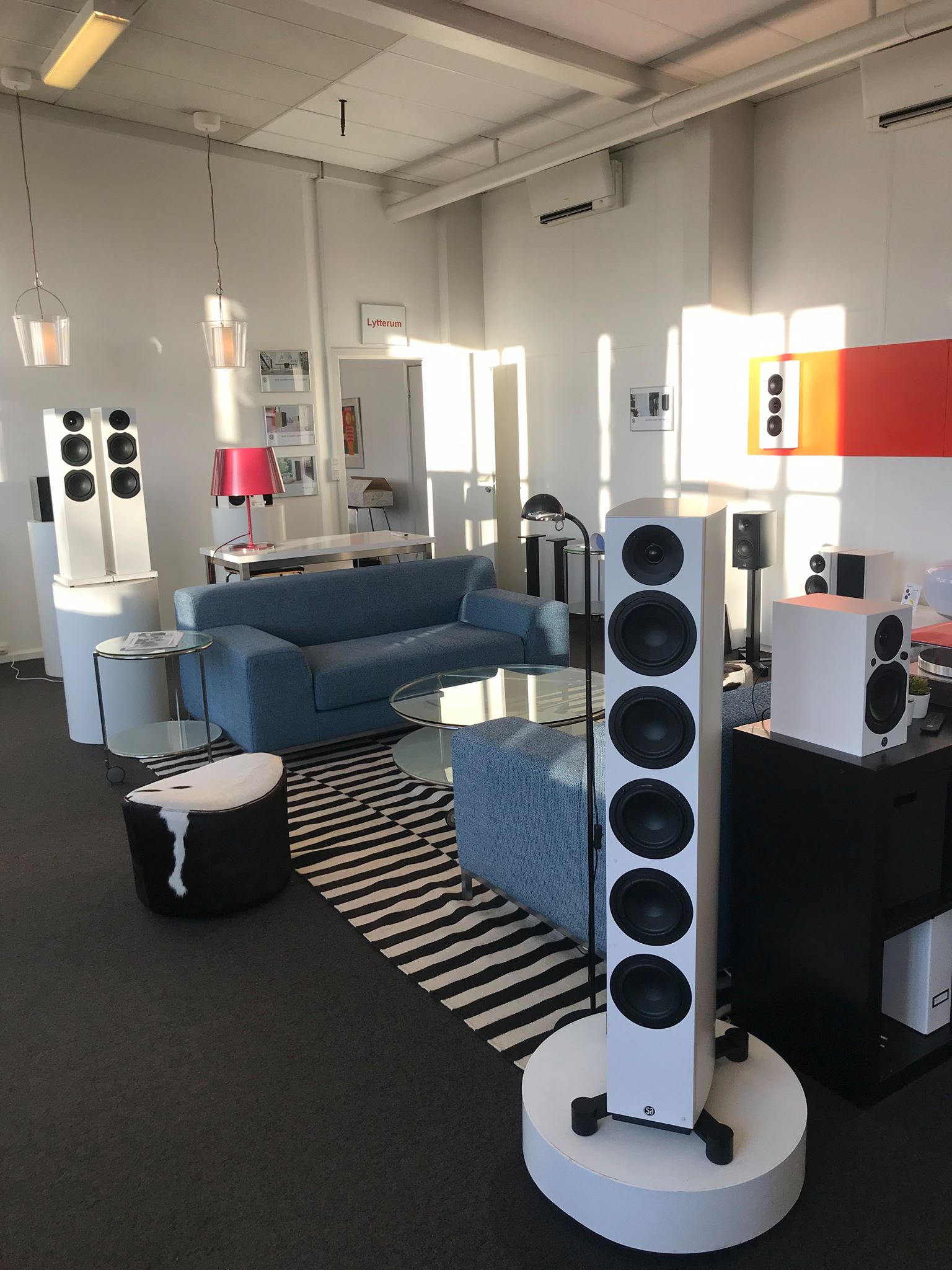 The journey from Vanløse to Roskilde
On the day of our arrival, we had a very warm welcome accompanied by Ole's big smile and a cup of hot coffee. He walked us through the showroom explaining all the speaker models, adding some interesting anecdotes and stories on the way. Right behind the showroom we could see and enter the warehouse and a museum with every single speaker produced since 1984. That was quite impressive and interesting to explore. We were told that most of the manufacturing is outsourced (makes perfect sense), but that the assembly of High End models, design and idea development is done in-house.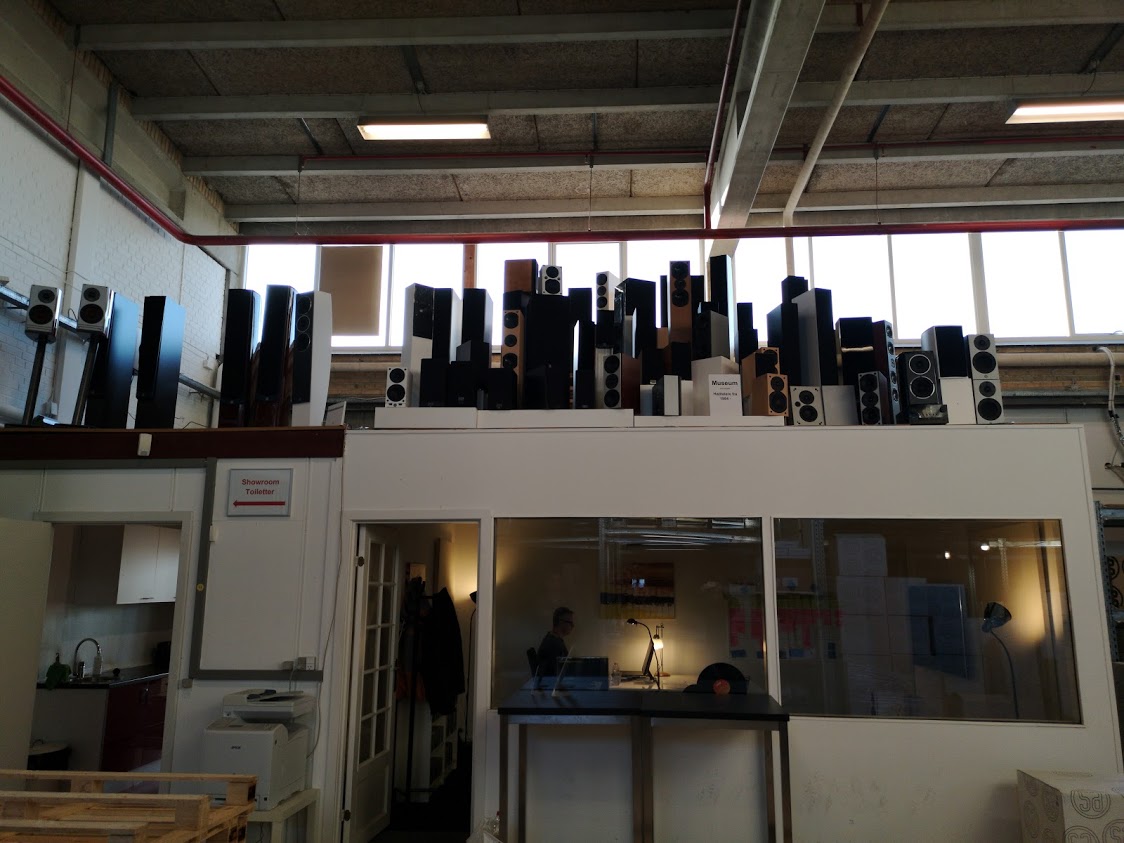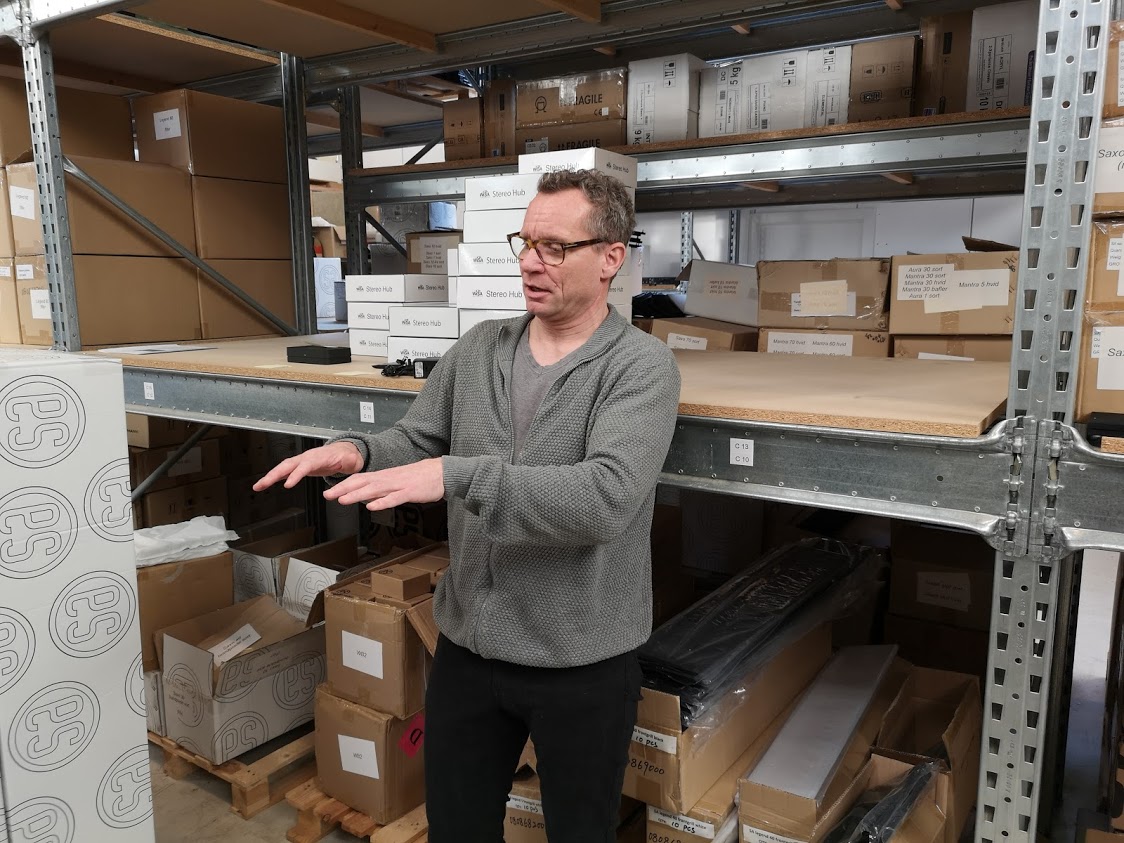 Ole told us that at the time he started his work in the HiFi industry, he had no idea that he was going to end up manufacturing loudspeakers. He used to play drums in a band with a couple of his friends and had a dream of becoming a famous musician. His band was very enthusiastic and they were convinced that they produced different music and had a special sound that would make the listener hear all the important details. After recording at a studio back in the '80s, they were disappointed when listening to their sound on a home HiFi system. They were not able to hear, as Ole explained, the special quality they aimed to add to their music - they could hear the guitar but couldn't figure out if it was Gibson or Fender. They could hear the voice singing but couldn't decipher which microphone was being used. This was a defining moment. Ole got into loudspeakers and dedicated his time to find out where the sound disappears and how to find a solution. He determined that the loudspeaker was the component being most responsible for the loss of musical expression.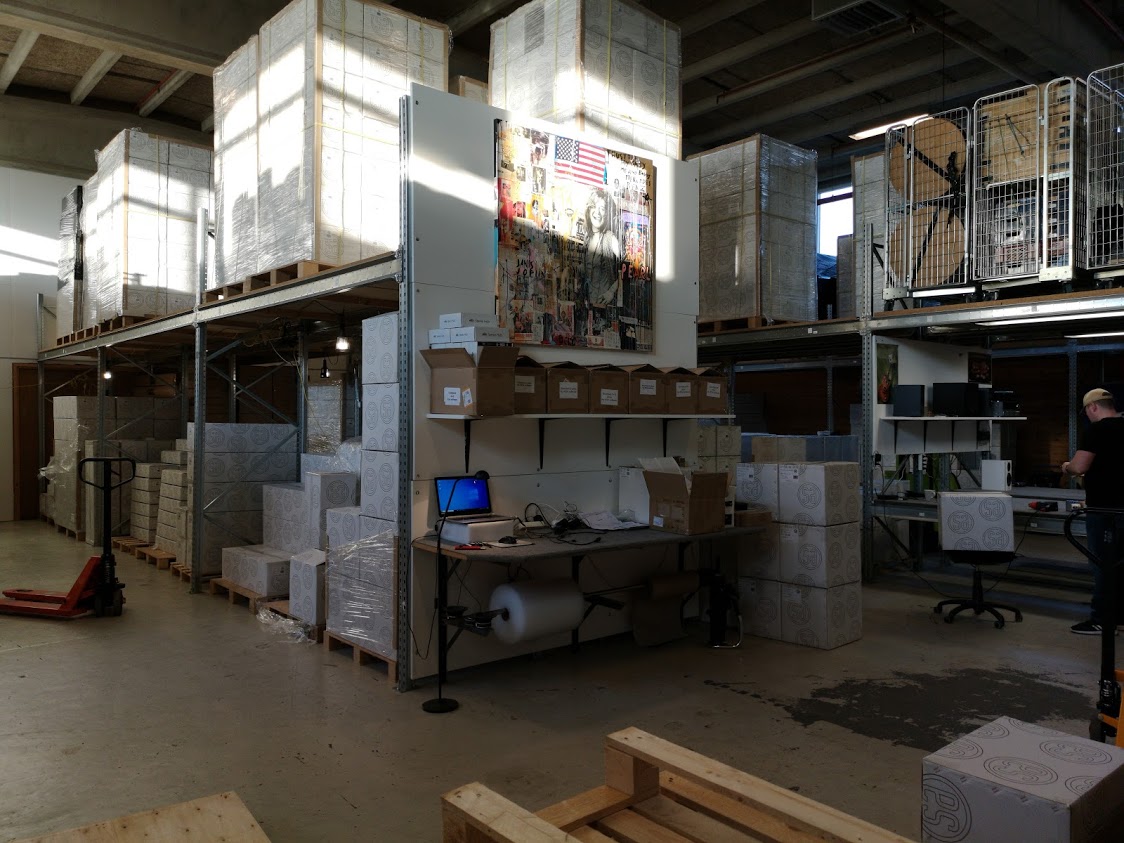 He built the first speakers in the basement of his family's house in Vanløse at the age of 18. Soon after, he rented a small shop where he started selling the first models. This was difficult and Ole had to learn how to communicate to potential customers in a very direct and forward manner. After several years of work and new models, the company expanded to Valby in 1994. They stayed there until 2002 when they had another expansion to Roskilde, a small city in the Copenhagen area.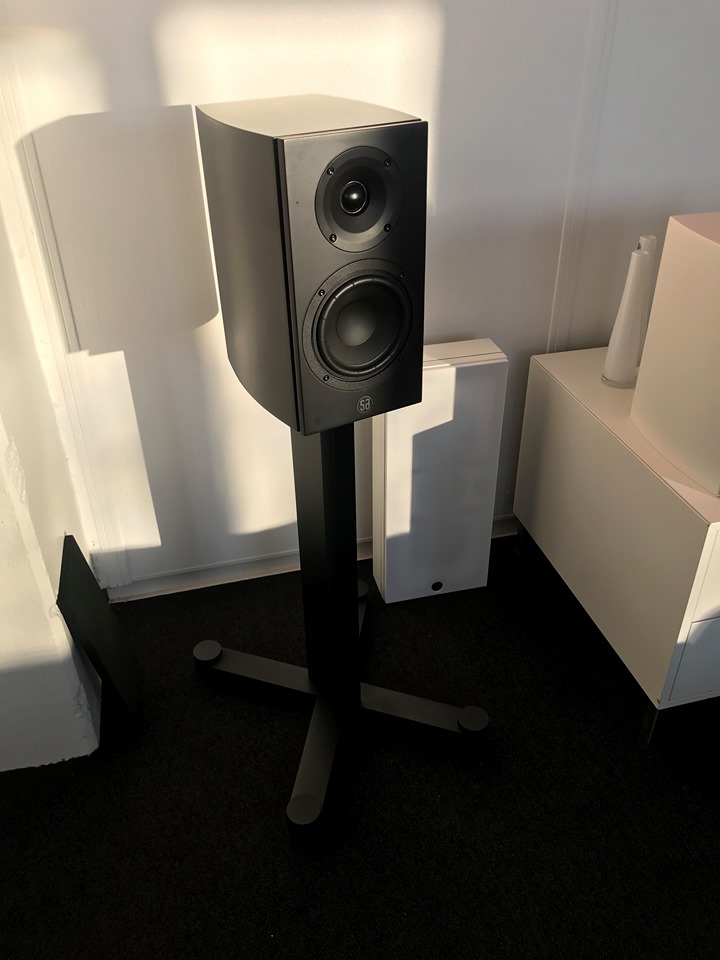 Defining moments for System Audio
The name System Audio originates from the '80s, and is connected with three things that Ole deemed important for a good loudspeaker: sound, integration, and quality. So Ole and his team started building a "system of ideas" that should be implemented in their loudspeakers. The first System Audio speaker was called Speaker 2, a very narrow, floor-standing speaker, with a simple design, built on the three principles mentioned above. Soon after the first model was presented, the brand started being recognized.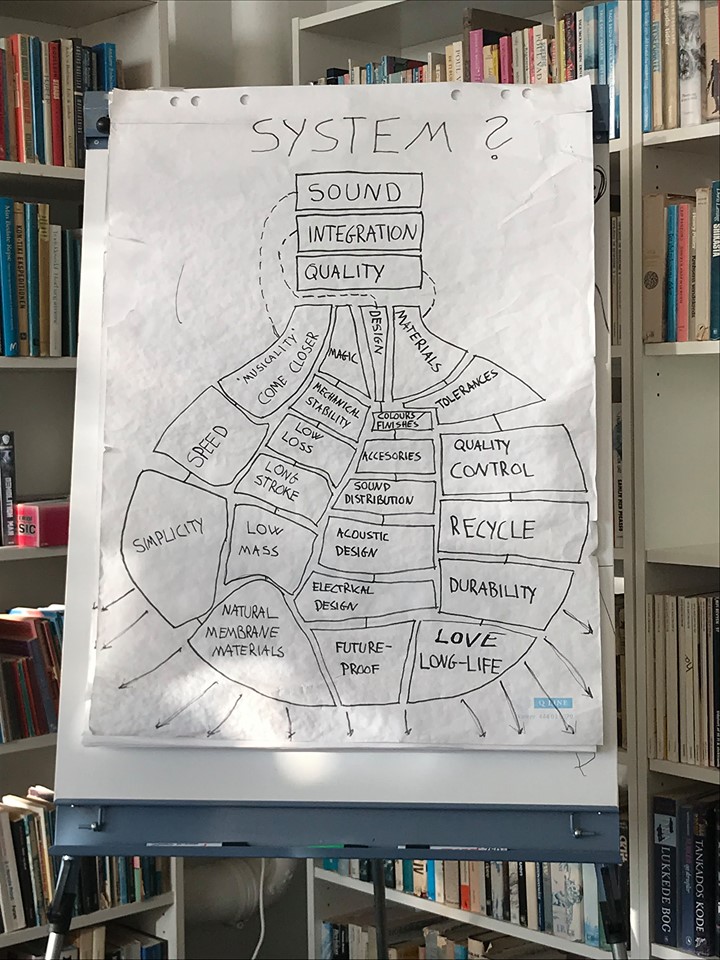 Spreading the word matters
As a first important moment for System Audio, Ole mentioned the day where a person from a Danish HiFi magazine, High Fidelity, walked into the shop and asked permission to write a review. The Speaker 2 ended up on the cover of the magazine. The review stated that System Audio was setting new standards for loudspeakers. As per Ole's words and his personal beliefs, this life- (or career-) changing event, and many others that came afterward, was a matter of coincidence.
Coincidence or luck?
Another such coincidence involved the father of a friend, who was an accountant at the Danish HiFi shop KT Radio. He asked Ole: Why don't you bring one of your loudspeakers to KT Radio and ask them to sell it? This shop was quite successful and willing to take some risk. Ole managed to sell them 7 pairs of speakers at the first showing.
A game-changer for System Audio
Among the speakers that made the biggest difference for System Audio is the diminutive standmount speaker SA 905. They started exporting them in 1994 after the London HiFi exhibition and SA 905 was a breakthrough for System Audio. In two days on the show, they managed to sign around 23 contracts with dealers and distributors from different countries. Coincidence or not, but before this breakthrough happened, Thomas Sillesen from Densen , who was a stranger at the time, was calling Ole regularly for almost two years, saying that it might be a good idea to start selling products outside of Denmark. He was persistent and finally proposed to share a Danish booth at the '94 London show. Ole accepted and the rest is history.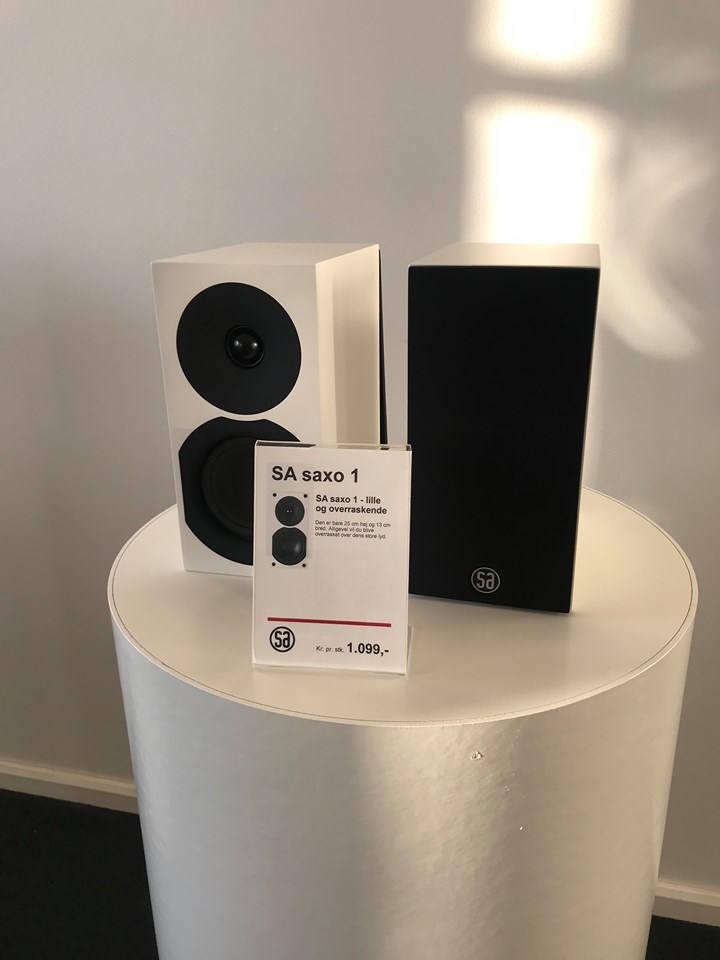 The push for collaborative innovation
Some readers may know that a couple of years ago System Audio initiated a community project with the Danish engineering community via the online medium Version 2 run by the Danish Engineering Society. In an open forum, the System Audio's Research & Development team started developing a new loudspeaker through a collaborative effort with more than 100 sound engineers, specialists, and enthusiasts. The speaker was named SA Pandion 30 and as far as we know, it is the first in the world that has been developed that way. At each stage results, findings and improvements were shared on a blog. The ultimate goal was to create a world-class loudspeaker with an emphasis on the design - the sound quality is partly predetermined by design so the team behind the SA Pandion 30 was using advanced 3D calculation programs.
The project was a huge success so Ole and his team decided not to stop there. Instead, their hunger for innovation drove them even closer to their goal to create a loudspeaker that will be able to offer the ultimate musical expression.
From cabled to wireless
When trying to achieve excellence in both sound, integration and quality, it soon becomes quite clear that the traditional cabled connection between the amplifier and loudspeaker is a burden. First of all, you can only make it work if you implement a crossover network that divides the signal amongst the drive units. Such crossover networks always induce a loss of electrical effect and are quite costly in terms of sound quality. Second of all, the required connection cables have a similar effect and should consequently be kept as short as possible. In most homes, this restricts the possible placements and therefore hurts the integration.
Like many other loudspeaker manufacturers, System Audio soon recognized the potential of the wireless active loudspeaker as an elegant solution. They also recognized, however, that most existing wireless protocols came with their own issues. This was particularly obvious in the home cinema segment, where problems with latency and synchronization seemed to prevent successful application.
In 2011 the Wireless Speaker and Audio (WiSA) Association was formed with the goal of creating a low-latency high definition connection standard. The resulting WiSA standard has since become widely recognized and now allows streamers from, e.g., Primare and TVs from, e.g., LG to be connected wirelessly to speakers from various brands like System Audio.
The emergence of the WiSA standard convinced Ole and System Audio that the time was right to pursue the dream of truly wireless active speaker in the form of the SA Legend Silverback series. The two most prominent loudspeakers from the SA Legend family are SA Legend 40 Silverback and SA Legend 60 Silverback. When the SA Legend 40 Silverback was presented for the first time, no one understood what was so special about this speaker. System Audio's claim of a frequency response down to 20 Herz was not taken seriously until people heard the relatively small speaker reproducing amazing soundstages, then they started listening.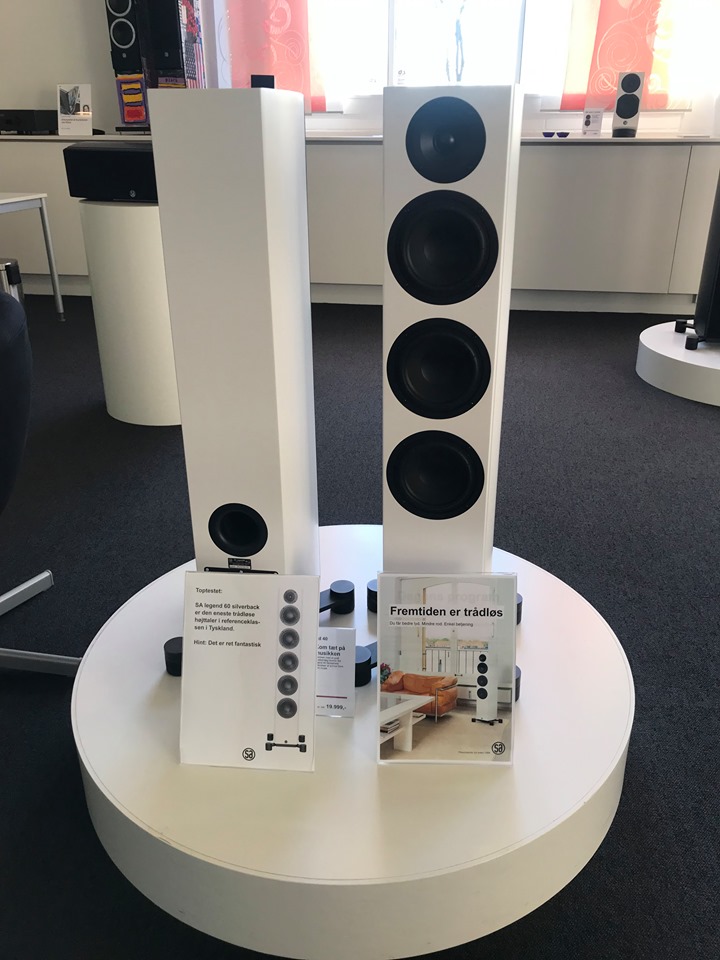 However, Ole also realized that WiSA was not a fix-all for the general audiophile, who already owns a wide variety of components that are generally not WiSA compatible. His solution to this became the (physically) small SA Legend Hub that will allow almost any means of wireless connection to the speakers, such as
Chromecast,
Airplay,
Spotify Connect,
Bluetooth,
and DLNA uPNP,
as well as most cabled connections, such as
USB,
HDMI,
S/P-DIF,
Mini-jack,
and RCA.
This is the first unit to incorporate so many connection options into a single box. Big or small, the influence of cables has always been a discussion point among audiophiles and a pain point for speaker designers. With the System Audio Legend series, this is now a moot point.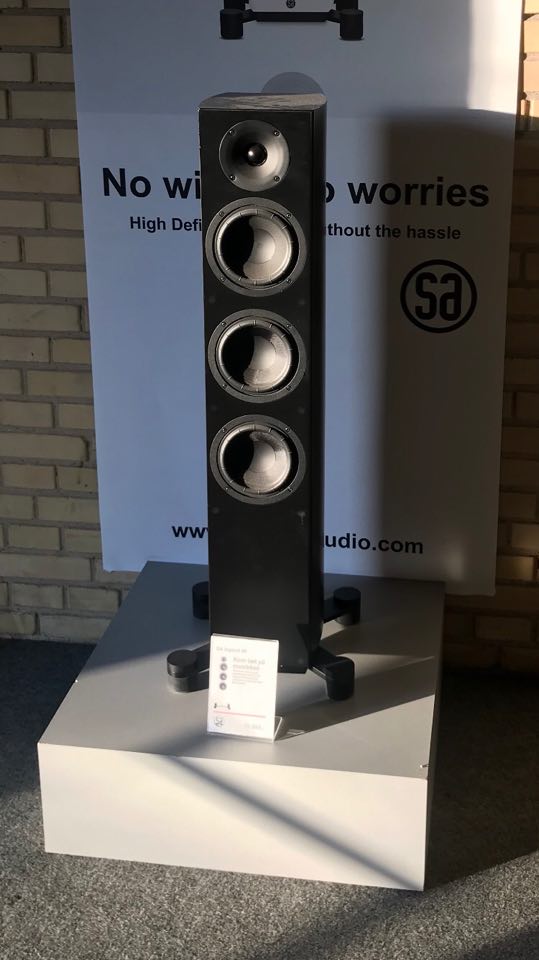 System Audio In a nutshell
Great work has always been acknowledged and for System Audio last year was full of rewards. SA Saxo 7 active was the wireless loudspeaker of the year in Germany, SA legend 40 silverback was speaker of the year in Norway and France, the year before in Germany. The System Audio philosophy and company success arose from the company's belief that music and sound are important, not the equipment. The many awards testify to the soundness of this mindset.
There is one last factor that "participates" in the creation and building of the speakers - a smile. "There has always been a smile integrated into the design of s System Audio loudspeaker. Always. When we talk about something other than sound, the whole idea of the company is to make people smile. Not a lot of people know this, but if you look at the loudspeakers there will be a smile somewhere," Ole Witthøft.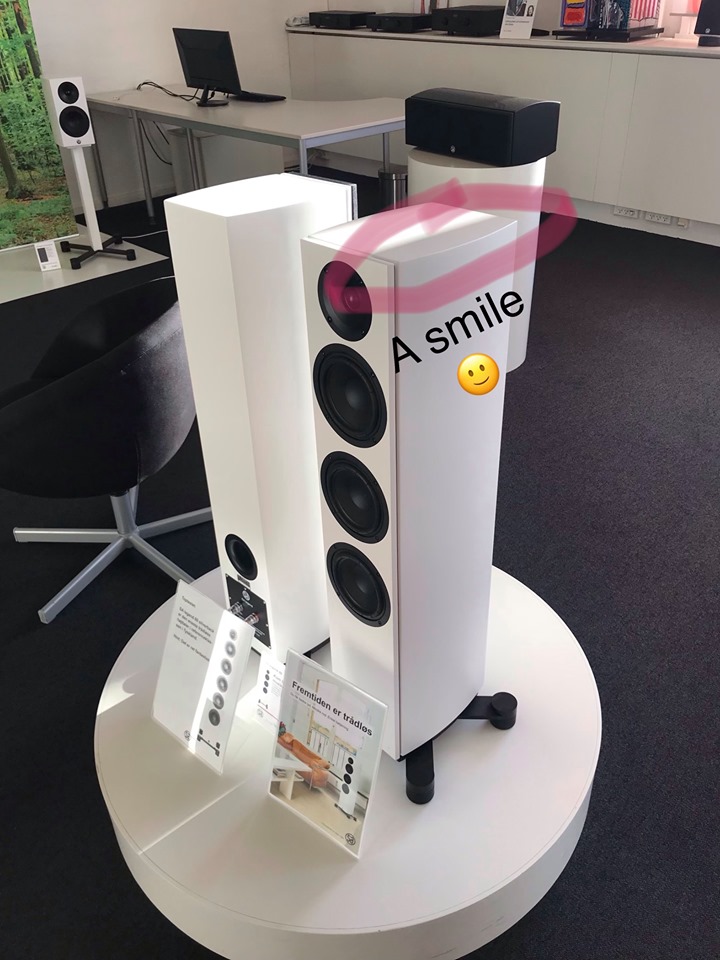 Share article